Our Team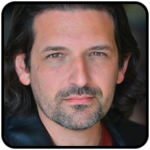 Marco DiGeorge
Co-Owner, Program Director
"Artists are the foot soldiers of humanity"
Read Personal Statement from Marco
From a young age, artwork ranging from music to film to comics have always had a tremendous impact on me. I would connect with a song or a character so deeply that it altered my perception, which in some cases, ultimately changed the course of my life.When I decided to join the acting (and filmmaking) world, my main motivation was to be able to create art that would touch someone's life. I wanted to contribute to the pool of art that had already touched mine.
To best describe what I'm trying to say, let me refer to a quote from acclaimed acting coach Larry Moss:
"When you [create art], you can affect people in ways you may not ever imagine or know about…That's what our work can do: we remind people that things can change, that wounds can heal, that people can be forgiven, and that closed hearts can open again."
I share Larry's sentiment, and I want to produce art that will have that type of affect on others. And, I want to help anyone out there that's trying to reach the same goals. Simply, I want to make a difference.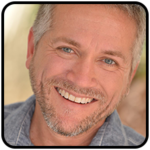 Robb Maus
Co-Owner, Creative Director
"Artists give form to the formless – they illuminate and magnify life itself"
Read Personal Statement from Robb
I have always loved performing. It is during performance when I feel most alive and connected to a power greater than myself.It started when I was 8 years old, putting on shows for friends and family. It later progressed to "directing" other neighborhood kids in original works of my own making.
A lot has changed since then. But one thing has remained constant–my love for the art of acting.
Having worked in many aspects of the industry, including theater, film, television, industrials, and commercials, as well as serving as a talent agent, casting director, producer, director, and crew person, I feel that I can bring a unique perspective to my students.
But above the experience I bring, it is my passion for and understanding of the actor's work that I feel will ultimately benefit my students most. For it is my firm belief that my passion, understanding and experience will create a synergy that will assist my students in moving toward ever greater and deeper truth in their work.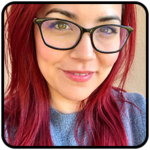 Samantha DiGeorge
Director of Operations
Samantha (Sam) handles all of the business operations for the studio. If you have any questions regarding classes, enrollment or tuition, Sam can help you. Aside from this, Sam is a creative and is the set designer for Theater On The Edge, where she is also a founding member. She creates hyper-realistic sets that have received much critical acclaim.
Sam also has a love for transforming and re-purposing anything and everything she can get her hands on. She is a wood worker and specializes in making wands!