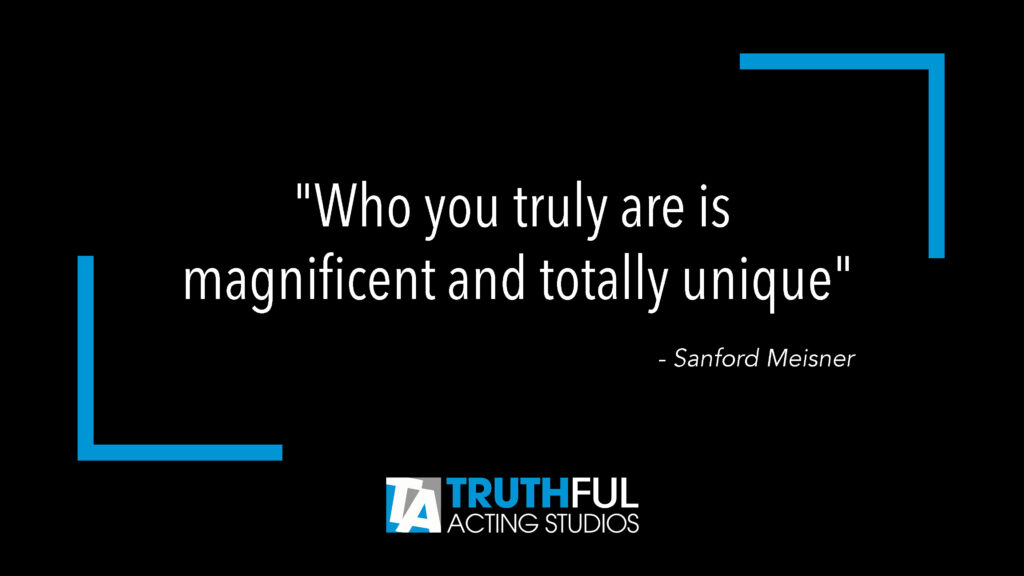 I've never acted before… I would like to see if this is for me.
The hardest part of any journey is taking the first step.
So many of our students have expressed that they had an interest in acting for a long time, but never quite knew where to begin. And we understand how intimidating that first step can be… which is why we created our Meisner I class with that in mind.
The beauty and elegance of Sanford Meisner's work is that it doesn't ask the artist to be anything more or less than they actually are – and that is a liberating feeling. Our Meisner I class allows each student to work at their own level and is perfect for someone just starting out.
Plus, acting is an art-form that is for everyone! I know sometimes we feel not quite good enough, and that leads us to feel like we might not fit within the art. But acting embraces everyone with love and acceptance, and it will love you just the same! No matter your age, gender, race, religion, or culture, acting is the art that simply asks you to be… well, you!
So if you are considering acting and would like to see if it is a good fit for you, I would love for you to try our Meisner I class. If you would like to discuss it further, please contact us and we would be happy to talk it through with you. We hope to have the opportunity to work with you!