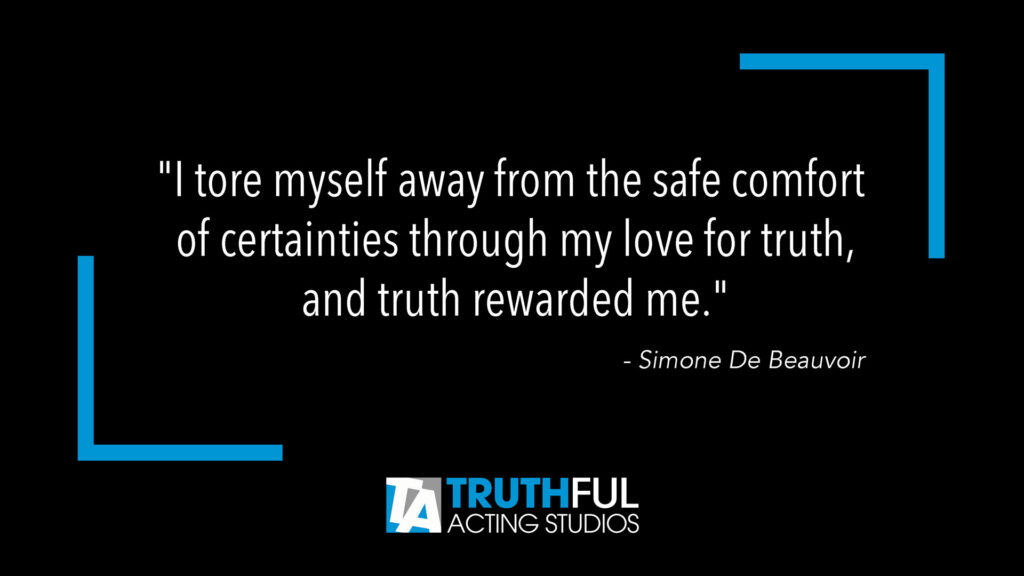 I am currently an actor and I want to deepen my training.
The joy of education is in the discovery of the new moment.
We have so many students that have been acting for a long time, whether in commercials, on stage, or in film – but their thirst for the art continues to grow. With art, we are never finished – there is always more to learn, and always more to discover. That is the beauty (and mystery) of it.
If you've been working in the industry but you would like to deepen your craft and learn to work in a more authentic way, then our classes are for you! We love guiding artists into the depth of the living moment, for it is here where true and authentic acting takes place. Our Master Meisner Program dives deep into these waters, teaching actors how to live truthfully under imaginary circumstances.
In addition, we believe that acting should be fun and joyous, even when our characters are going through the opposite. Because of this, we put an emphasis on learning how to step into the life of the character and how to step out. This way, you have full control over your craft, and can allow yourself to safely explore the full life (and emotions) of the character.
So if you are considering continuing your acting education, we would love for you to try our Master Meisner Program. If you would like to discuss it further, please contact us and we would be happy to talk it through with you. We hope to have the opportunity to work with you!