Our Team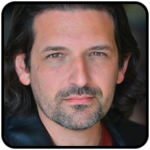 Marco DiGeorge
Co-Owner, Program Director
"Artists are the foot soldiers of humanity"
Read Personal Statement from Marco
From a young age, artwork ranging from music to film to comics have always had a tremendous impact on me. I would connect with a song or a character so deeply that it altered my perception, which in some cases, ultimately changed the course of my life.When I decided to join the acting (and filmmaking) world, my main motivation was to be able to create art that would touch someone's life. I wanted to contribute to the pool of art that had already touched mine.
To best describe what I'm trying to say, let me refer to a quote from acclaimed acting coach Larry Moss:
"When you [create art], you can affect people in ways you may not ever imagine or know about…That's what our work can do: we remind people that things can change, that wounds can heal, that people can be forgiven, and that closed hearts can open again."
I share Larry's sentiment, and I want to produce art that will have that type of affect on others. And, I want to help anyone out there that's trying to reach the same goals. Simply, I want to make a difference.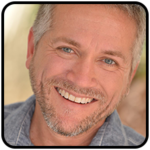 Robb Maus
Co-Owner, Creative Director
"Artists give form to the formless – they illuminate and magnify life itself"
Read Personal Statement from Robb
I have always loved performing. It is during performance when I feel most alive and connected to a power greater than myself.It started when I was 8 years old, putting on shows for friends and family. It later progressed to "directing" other neighborhood kids in original works of my own making.
A lot has changed since then. But one thing has remained constant–my love for the art of acting.
Having worked in many aspects of the industry, including theater, film, television, industrials, and commercials, as well as serving as a talent agent, casting director, producer, director, and crew person, I feel that I can bring a unique perspective to my students.
But above the experience I bring, it is my passion for and understanding of the actor's work that I feel will ultimately benefit my students most. For it is my firm belief that my passion, understanding and experience will create a synergy that will assist my students in moving toward ever greater and deeper truth in their work.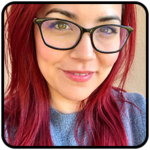 Samantha DiGeorge
Director of Operations
Samantha (Sam) handles all of the business operations for the studio. If you have any questions regarding classes, enrollment or tuition, Sam can help you. Aside from this, Sam is a creative and is the set designer for Theater On The Edge, where she is also a founding member. She creates hyper-realistic sets that have received much critical acclaim.
Sam also has a love for transforming and re-purposing anything and everything she can get her hands on. She is a wood worker and specializes in making wands!

Our Philosophy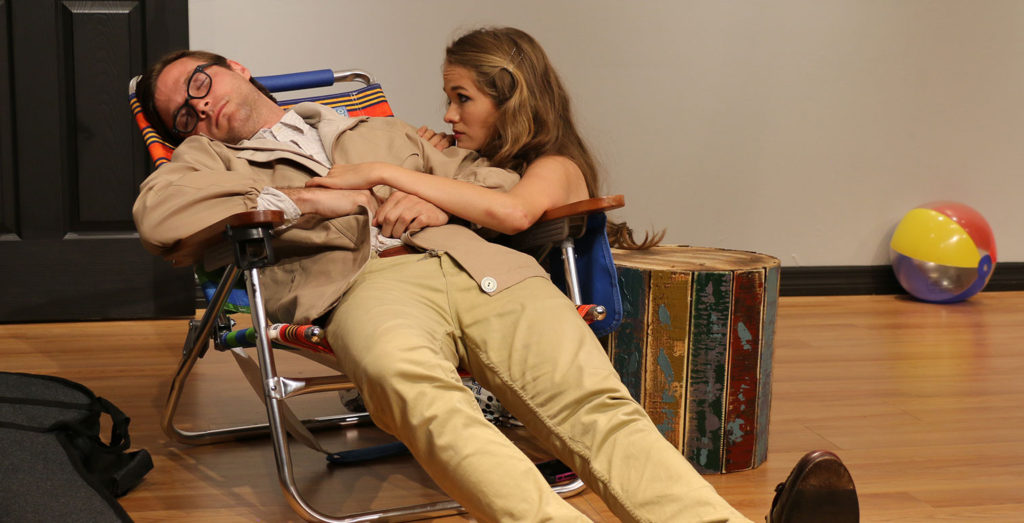 "Thinking has no place in acting. It is a matter of the heart."
Fully realized acting is a mystery.
That does not mean that it is out of our reach. It simply means that the process by which it is created is veiled in the mysterious, the miraculous and the unknown. So, what to do? Well, for most of us, we take a class or two in hopes that it will teach us to solve the mystery and allow us to create great performances. But, there is a problem.
We have observed that most acting classes available today teach actors to make strong choices, to play your actions, to define your relationships, and to know where you're coming from. This is all essential and important work. But giving these directives to actors who don't quite grasp their full meaning is like giving a brush, canvas and paints to a fledgling painter and asking them to paint a masterpiece. It is unlikely, except in the rare case of abundant natural ability, that they will succeed. And for most actors without the proper tools, these directives will often lead to a lot of thinking instead of acting.
Thinking has no place in acting. It is a matter of the heart.
"The unknown is the well from which all creativity springs."
When you consider that the actor's work is rooted in behavior, it becomes clear that acting is doing. It is NOT thinking.
In order to become artistically free and expressive, the actor must learn to live fully in each moment, from one to the next, on a wild roller coaster ride into the unknown — for the unknown is the well from which all creativity springs. The work we do demands that the actor drop the pretense of social acceptance and cliché preplanned behaviors. It requires them to live fully, truthfully and instinctually as each individual moment reveals itself.
All of this is accomplished through seemingly simple exercises designed by legendary acting teacher Sanford Meisner.
Meisner concluded that actors face two essential problems: They are self-conscious and they don't listen.
He designed, over decades, a technique to take actors out of their heads and into real organic responsiveness in each moment. Simple in their design and execution but profound in their effect, these exercises are, in our opinion, nothing short of miraculous! But as Meisner himself said, "It's very easy, it just takes years to learn."
"Acting is doing – really doing."
So, our philosophy is quite simple. We believe that acting is doing – really doing – not pretending to do or indicating.
We'll leave that sort of acting to hobbyists and laypersons. For the passionate professional actor, it must go deeper than that. It must come from our deepest sense of truth, our deepest understanding of ourselves and our unique perspective on the world. We must dispel the myth, once and for all, that acting is the putting on of masks to become someone else.
In truth, acting is the taking off of masks until nothing remains in your acting but the mysterious wonder that is you.
Our Mentors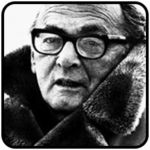 Sanford Meisner
Creator of the Meisner Approach
"Acting is the ability to live truthfully under imaginary circumstances"
Read More about Sanford Meisner
"Take it from a director: if you get an actor that Sandy Meisner has trained, you've been blessed."

– Elia Kazan
A leading acting teacher who trained some of the most famous performers of the stage and screen, Sanford Meisner was a founding member of the Group Theatre. The Group Theatre, a cooperative theater ensemble, became a leading force in the theater world of the 30s. Meisner performed in many of the group's most memorable productions, including The House of Connelly, Men in White, Awake and Sing, Paradise Lost and Golden Boy. While still a member of the group, Meisner became the head of the acting department of New York's Neighborhood Playhouse School of Theater. After the Group Theatre dissolved in 1941 Meisner devoted himself to teaching, appearing only occasionally on Broadway and in films (most notably, in Clifford Odets' 1959 The Story on Page One).
Over the course of forty-eight years at the Neighborhood Playhouse, Meisner honed his skills as an acting instructor. Growing out of the days with the Group Theatre and the Russian theater theorist Constantin Stanislavsky, Meisner created a series of exercises for actors. For Meisner, acting was about reproducing honest emotional human reactions. He felt the actor's job was simply to prepare for an experiment that would take place on stage. The best acting, he believed, was made up of spontaneous responses to the actor's immediate surroundings. Meisner explained that his approach was designed "to eliminate all intellectuality from the actor's instrument and to make him a spontaneous responder to where he is, what is happening to him, what is being done to him."
The primary tool Meisner employed in preparing his students was spontaneous repetition. Among his many exercises was one in which two actors looked directly at each other and one would described a feature of the other. After this, the two actors would simply say the phrase back and forth. Because the phrases (such as, "You have soft eyes") came from a physical reality apparent to the actors, the statement retained meaning no matter how often they were repeated. Another example of Meisner's method has two actors enter a room playing specific roles without specific lines. They begin to speak and the plot is formed out of nothing but the surroundings. The actor's concern is to remain in character. Techniques such as these allow actors to move beyond the printed script and address the underlying emotional or philosophical themes of a play.
Meisner's role within the theater community remained important throughout his long career. Among his more famous students were actors Robert Duvall, Grace Kelly, Diane Keaton, Joanne Woodward, Lee Grant, and Peter Falk. Gregory Peck said of Meisner, "What he wanted from you was truthful acting…He was able to communicate, and the proof of that is the number of people that have come out of [the Neighborhood Playhouse] over a forty-year period who've gone on to become people who set standards of acting." Though troubled with a number of physical problems, including losing his larynx, Meisner continued to be an active part of the theater community for his entire life. During his final years, he split his time between the Caribbean island Bequia and New York. He died at age 91, leaving behind a legacy of commitment and enthusiasm rarely seen in any art.
* Biography from PBS.org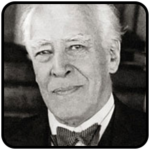 Konstantin Stanislavski
Founding Father of Acting
"Love the art in yourself and not yourself in the art"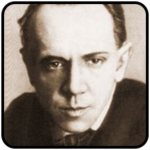 Michael Chekhov
Creator of the Chekhov Approach
"An actor has to burn inside with an outer ease"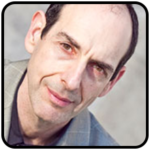 Larry Silverberg
Master Meisner Instructor
"When you work in authentic ways, you not only become the expression of your own truth, you begin to touch on what is universally true"